"Leaders are most vulnerable in their first few months in a new position because they lack detailed knowledge of the challenges they will face and what it will take to succeed in meeting them; they also have not yet developed a network of relationships to sustain them. Failure to create momentum during the first few months virtually guarantees an uphill battle for the rest of your tenure in the job."
Michael Watkins, Harvard Business School
Leaders in new mandates realize the importance of grasping the challenges of their new roles and delivering solid business results within a short time frame. One of the keys to success is to approach a new mandate systematically.
We work directly with senior executives. And, we work with Human Resources professionals who provide onboarding support to senior leaders. In either situation, we create a tailored roadmap which is specific to each unique situation; we call it the first 100 days. The time frame of 100 days is not an absolute. Time will vary depending on the nature of the mandate (stable or turnaround) and whether the leader is an insider or an outsider.
In our experience, 3 to 6 months is the target period to create impact. Our framework normally follows a three phase approach of (1) Assessment; (2) Planning, Priorities and Quick Wins, and (3) Implementation & Results.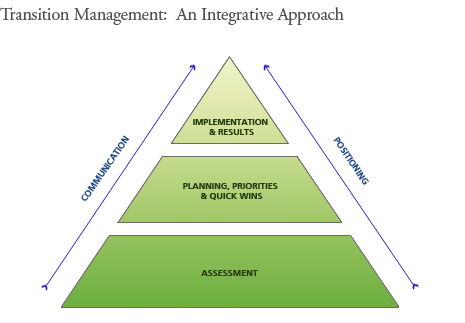 ---

What Sets Us Apart


Business Solutions


Contact Us